In the past few years, the truck industry have seen a boom in technology. Modern assistive systems have come into the light to make driving easier. They also ensure protection on the road from devastating accidents. Additionally, this technological transformation has made fleet management more efficient. A truck camera system is one of the most popular and effective devices in this category.
It works on different types of vehicles, including commercial and semi trucks. This truck dash camera system can increase driver safety and reduce vehicle maintenance costs. But there are numerous more benefits. Let's look at all of them in this detailed guide!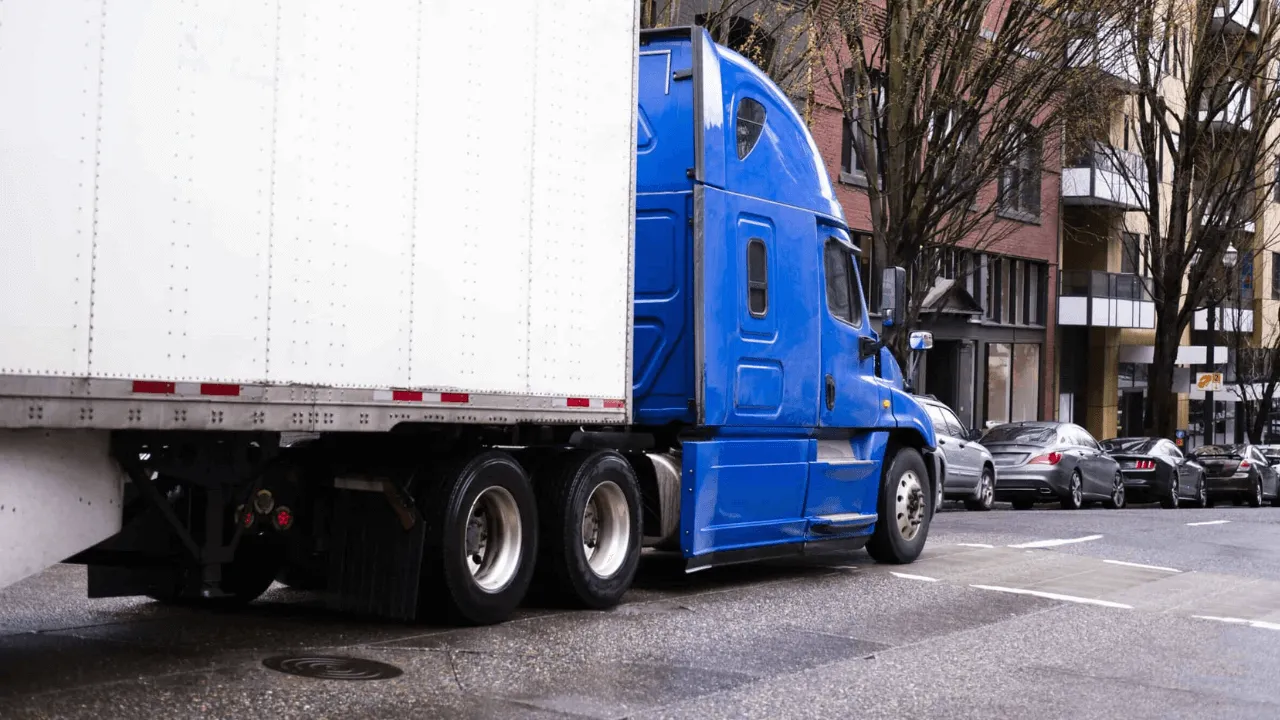 What Is Truck Camera System?
A truck camera system is one of the most basic and common assistive technologies used in the truck driving industry. It enables the driver to monitor the outside or inside view of the vehicle. The cameras record high-definition footage that can be viewed on the monitor. Typically, this display screen is mounted on the windshield or dashboard of a truck.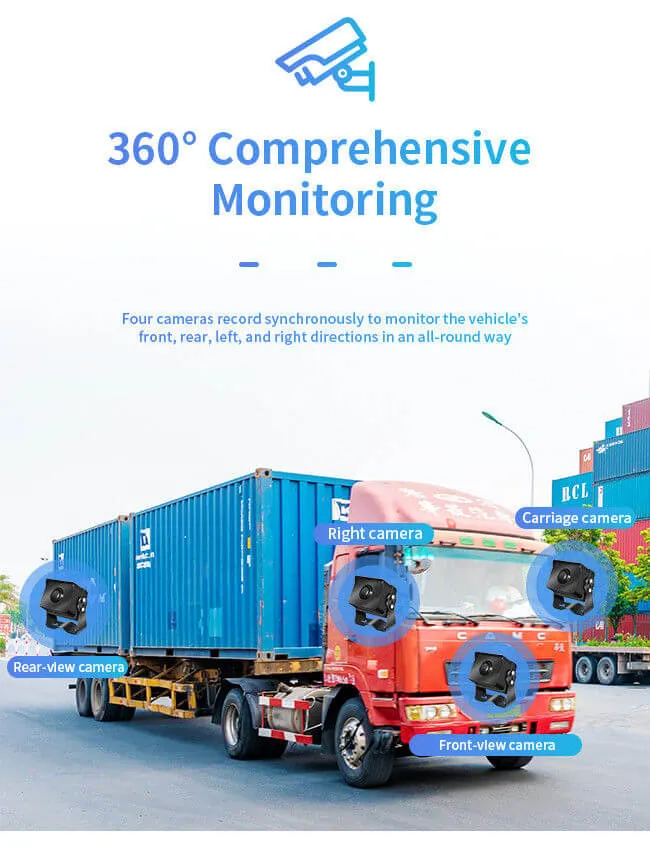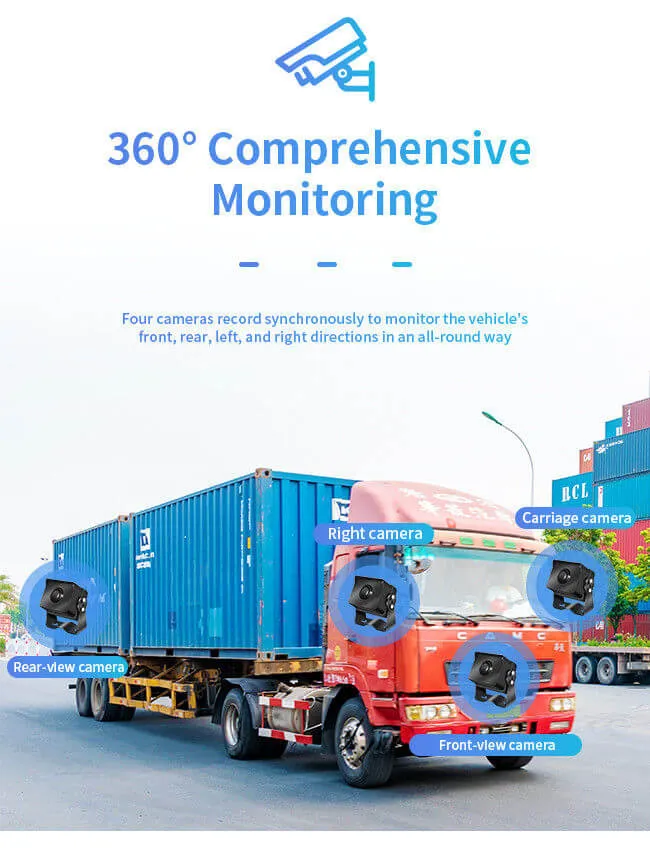 It depends on the truck driver to choose the position for camera installation. Many people prefer the blind spots or no-zones of the vehicle as they are invisible to the side-view mirror. Similarly, many experienced drivers choose to record the truck's interior to prevent theft. However, you can install individual cameras on all four sides of trucks. Most commercial truck camera systems come in a set of 4-5 recorders and a display screen.
The rise of the truck camera system is relatively recent. This technology was limited to law enforcement vehicles till the 1960s. But today, many companies in fleet management have considered it mandatory to install cameras in their trucks. It allows them to record the driver throughout the journey. Ultimately, this system also has several benefits for the truck driver.
Different Types Of Truck Camera Systems
The following are the 5 different types of truck camera systems:
1. Interior Cameras
Interior cameras are also known as backward-facing cameras. They can be installed on the windshield to record the truck driver or passengers. Fleet management and commercial cargo vehicles position interior cameras to keep track of the cargo. Their main purpose is to boost the truck's internal security. These cameras are also quite common for preventing thefts with real-time monitoring.
2. Exterior Cameras
Exterior cameras are generally installed on a truck's front bumper or rear end. They offer real-time footage of the vehicle's surroundings. The most popular option in this category is a 360 truck camera system. It enables the driver to monitor the blind spots, ensuring maximum protection on the road.
3. Forward-Facing Dash Cameras
A forward-facing dash cam is one of the most common choices. It is a simple camera that sits on the truck's windshield or dashboard. This camera only captures the road footage and saves the recording with limited storage capacity. Truck drivers use this dash cam to record accidents and avoid false insurance claims.
4. Dual-Facing Dash Cameras
The dual-facing dash cam is the upgraded version of the forward-facing cam. It is installed in the same position. However, it records the road as well as the truck's interior. These camera systems have two lenses to capture the in-cab activity. Generally, fleet management uses these cameras to train truck drivers and monitor their activity to increase efficiency. Dual-facing dash cams also work as evidence against accidents and insurance scams. Their two-way video recording capability makes them more advanced than a forward-facing camera.
5. Backup cameras
Backup cameras are rare in the truck driving sector, but they are beneficial. Their primary purpose is to avoid rear-end collisions and accidents. These cameras are mounted on the external rear part of the truck. They come in real handy when the vehicle is reversing, especially from a parking spot. You can pair these backup cameras with a forward-facing dash cam or 360 semi truck camera system to enhance your safety.
5 Key Benefits of Truck Camera Systems
A truck camera system can play a vital role in increasing drivers' safety. Regardless of the type you choose, you will find many useful features that can help with your day-to-day driving activities. Here are the top 5 benefits of truck camera systems: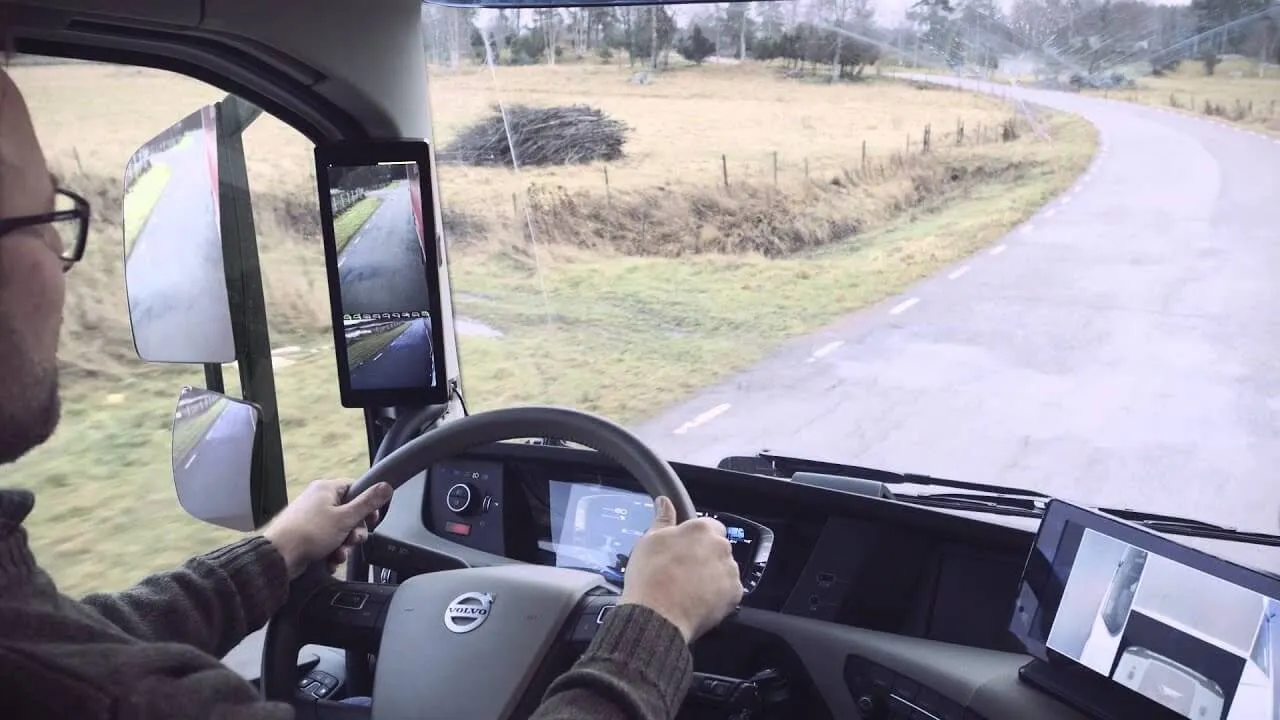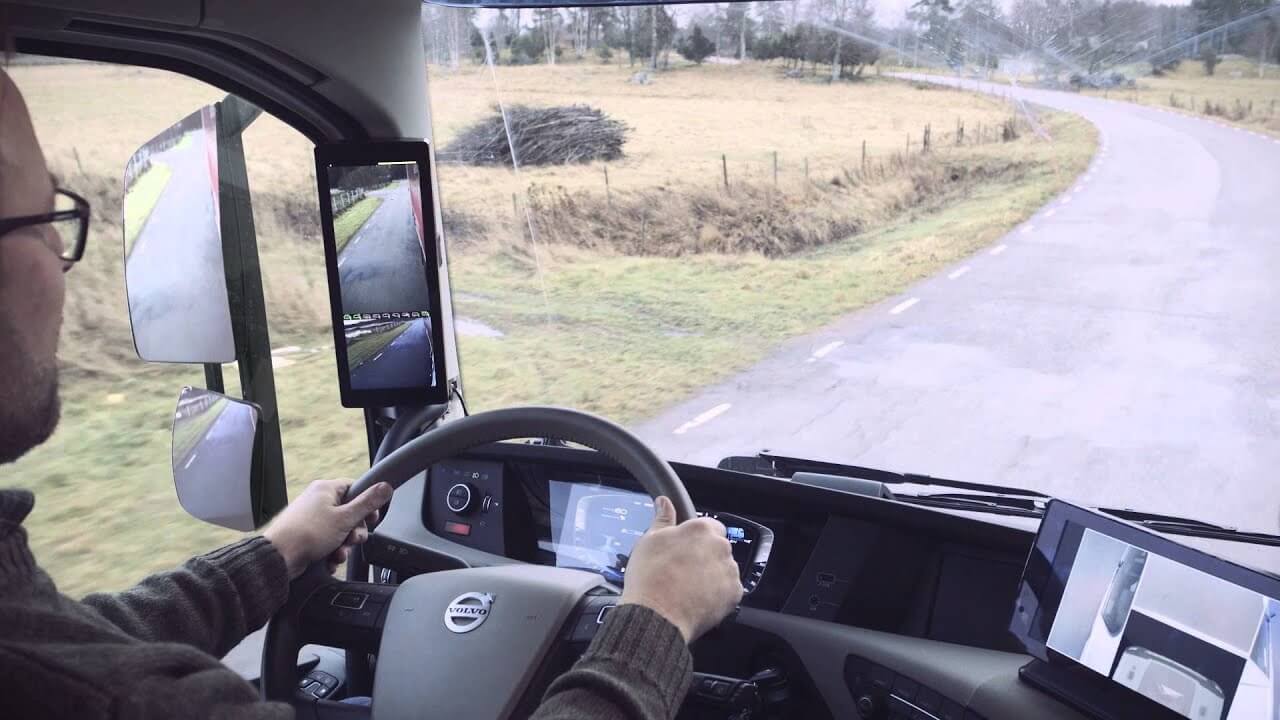 1. Increased Safety
The first and biggest benefit is the truck driver's safety. A driver can avoid major collisions and accidents with more eyes on the road. This advantage is common across all types of truck camera systems. You can also use the footage as evidence of accidents. Not only does this system protect drivers from collisions, but also from false accusations.
2. Coach Truck Drivers
It is essential to know that not all truck drivers are experts. The best way to coach them is with video footage. A dash cam can be helpful in such scenarios to record the in-cab activities of drivers. It can be used to pinpoint a truck driver's mistakes, such as speeding or distractions.
3. Lower Maintenance Costs
A truck requires maintenance and can cost a fortune. Generally, maintenance becomes necessary after major and minor collisions. You can avoid such accidents and reduce extra costs with a camera system. At the same time, these cameras provide information about the truck's health. Thus, it will be easy to detect serious issues beforehand and prevent extra repair charges.
4. Efficient Fleet Management
Fleet management is all about increasing fleet efficiency with valuable data reports. That is where the truck camera system comes in to help. It provides useful information and performance analysis throughout a truck's journey. Fleet management can summarize this information to find optimal routes. This data can also help optimize a truck's fuel consumption and avoid common driving mistakes.
5. Tackle False Insurance Claims
Scams are pretty common in the world of insurance. Many companies create false claims that drivers find challenging. But what if you had the proof? That is possible if you use a truck dash camera system. It captures your journey and can help you support insurance claims with evidence.
Other Benefits Of Truck Camera Systems
Besides the primary ones, here are some other benefits of a truck camera system:
A truck with a camera system is less likely to be targeted by a potential thief.
Cameras can monitor the cargo space and passengers in real-time.
The recorded footage can be used for later viewing.
What to Look For In Truck Camera Systems?
Do you want to get the best semi truck camera system? Then, you might want to consider some features beforehand. Here are all the factors you will need to look for in truck camera systems:
1. Video Quality
This one is a no-brainer. If you want to see results, you will need cameras with HD video quality. Generally, the best option is a 720p or 1080p lens to get crystal clear output. This way, you can easily view everything happening in the footage.
Another feature that generally comes with superior video quality is voice recording. It can be helpful against false accusations and claims.
2. Easy Installation
Not every truck driver is tech-savvy, meaning they might find installing an entire camera system challenging. This problem occurs due to the bundle of wires and cables in the system. The key is to opt for wireless or organized cameras with WiFi connectivity. So you can easily install them in your truck within a few minutes.
Newer camera systems come with a plug-and-play installation method. They are mounted on the windshield and connected to the power supply. And you are all set to use them!
3. Video Storage Capacity
Most truck camera systems can store video recordings, but there is a limit. The storage capacity can vary depending on your model. Typically, most systems do allow additional SD card installation. This way, you can store more and longer recordings without worrying about low memory.
4. Updated Firmware
Every camera system comes with pre-installed firmware. The software allows you to control and adjust your truck cameras. However, older firmware is not very secure. Finding a camera system with advanced software that support newer updates is highly recommended.
5. Advanced Features
Some powerful additional features can take your driving game to the next level. An advanced truck camera system has features like in-cab voice coaching, night vision, obstacle detection, mobile app integration, coaching tools, GPS navigation, and data report analysis. These options are helpful for truck drivers and fleet management operators alike.
Conclusion
A truck camera system has a long list of benefits. It can serve against accidents, accusations, and thefts. At the same time, it increases the driver's safety to multiple levels. With its real-time video footage, you can make informed decisions and avoid fatal accidents. The best part is that you can combine different types of camera systems to get the best results.
An important thing to consider is buying an HD video capture camera system. You can go through all the available types and options. It will give you a clear idea of which camera system best suits your requirements, budget, and truck.
If you have any questions, pls contact us!