Checking the rear view of your car can be frustrating sometimes. The mirror might not offer a clear vision, making the back nearly invisible. Luckily, modern technologies have made this task more convenient. They are known as safety assistance systems. A common example is a dash cam available in almost every new car.
Another system is the rear view mirror dash cam, which can be considered an upgrade to traditional dash cams. But is it actually better or not? Let's compare the two devices in this detailed guide. By the end, you will know the best option for your needs.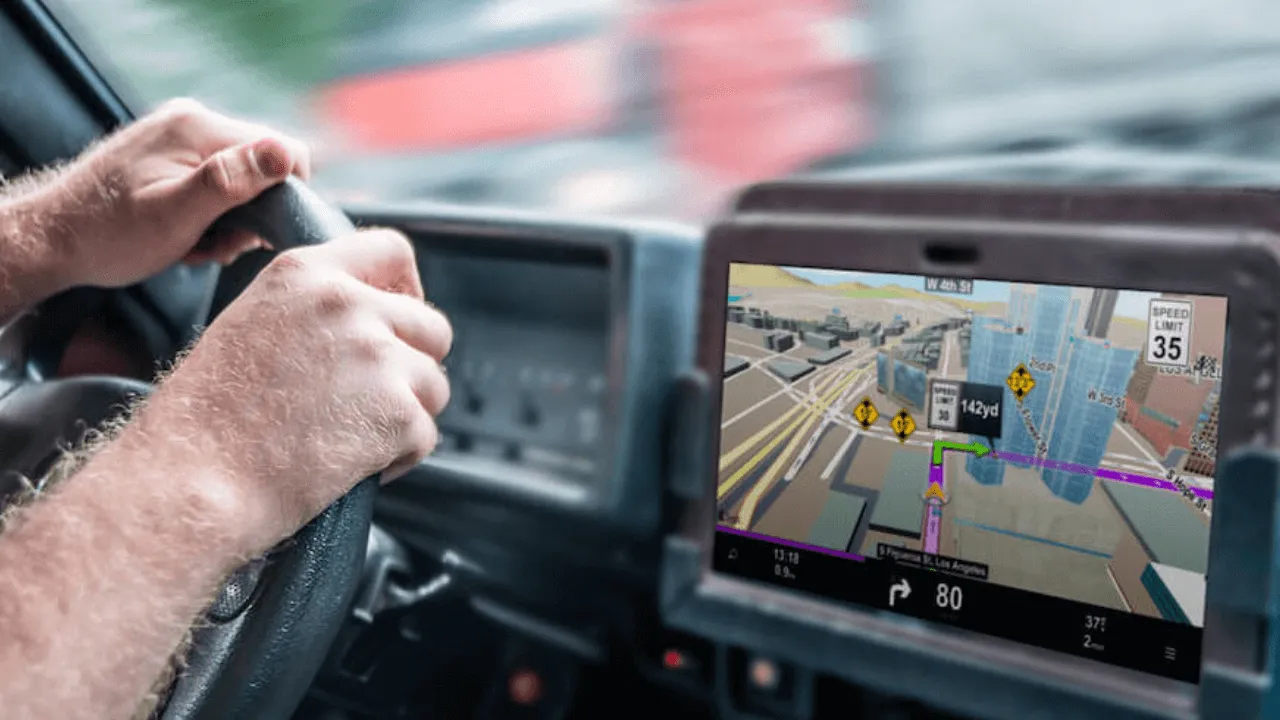 What is Rear View Mirror Dash Cam?
A rear view mirror dash cam is a digital system that provides real-time road footage. It mounts over the car's traditional rear-view mirror. This safety assistance tool helps drivers get a clear view of their surroundings. Depending on the camera angle, you can see the road clearly. The display appears on the HD mirror.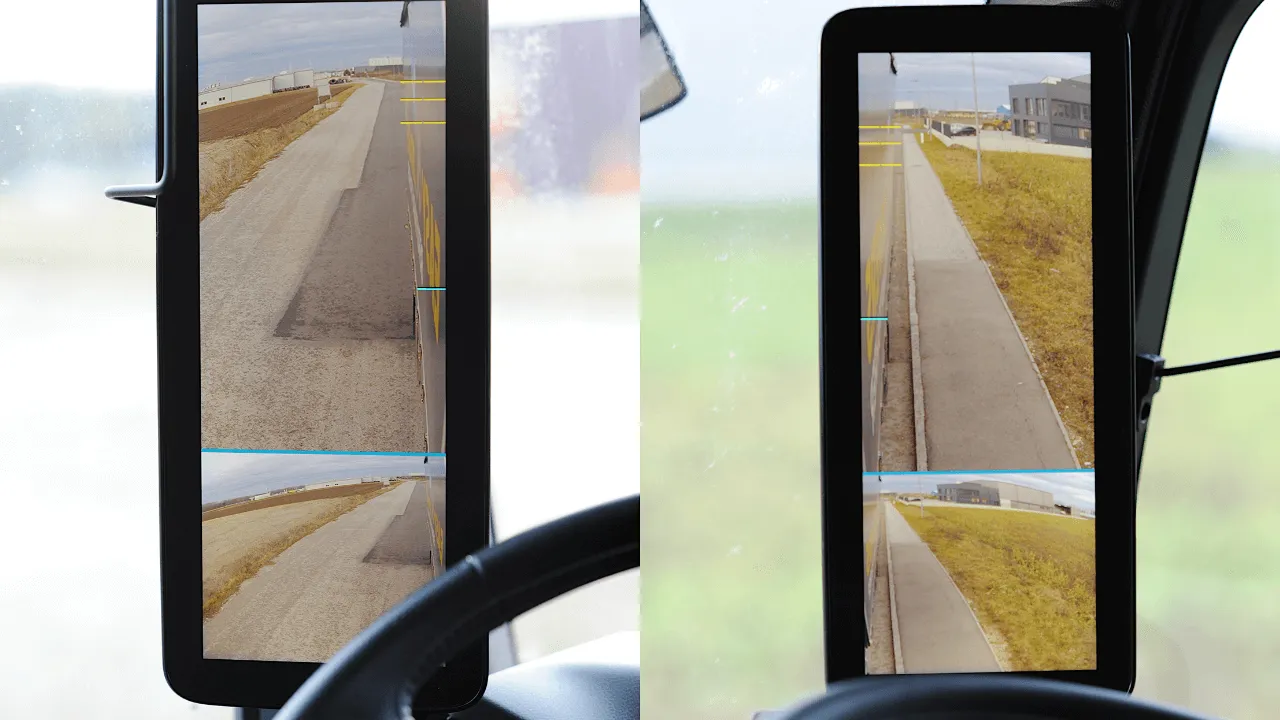 It allows you to make informed decisions as you can see your surroundings. These cameras are not limited to a specific direction. Depending on the system, you can place its camera on the front or rear of your vehicle. Modern systems also come with dual cameras, providing you with both views.
A Mirror dash cam with wireless rear camera might also have intelligent features. That includes parking assistance, GPS navigation, and more. Even the standard systems come with in-depth customizations. You can change the video mode, turn on night vision, calibrate the camera, etc.
Alternatively, a dash cam comes with standard functions. These may only include recording and saving the footage. Ordinary dash cams do not have robust and modern features.
Difference Between Rear View Mirror Dash Cam and Ordinary Dash Cam
Here are the major differences between a rear view mirror dash cam and a simple dash cam. Let's go through them one by one in detail: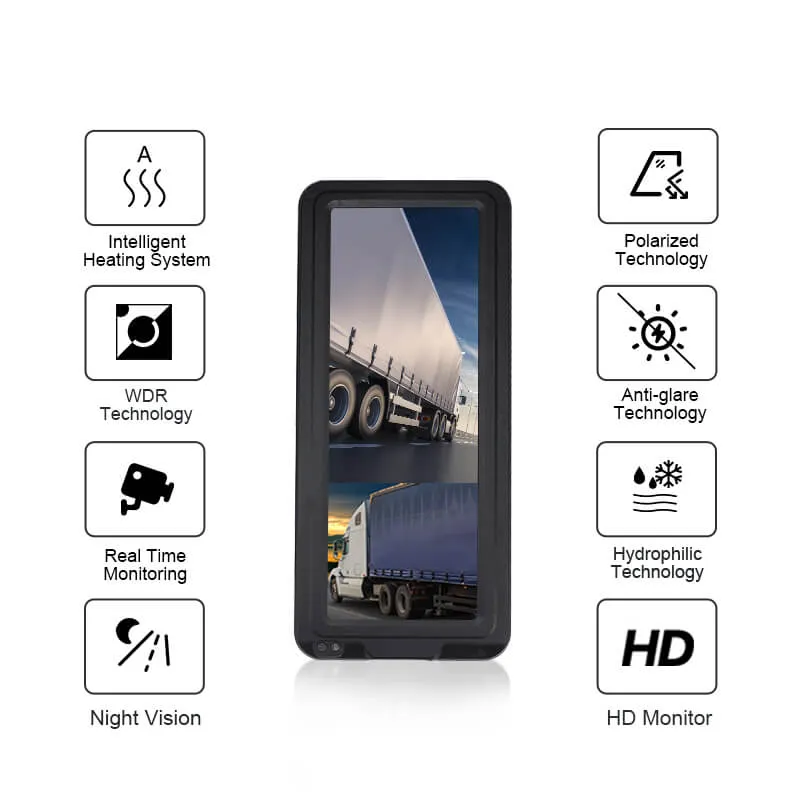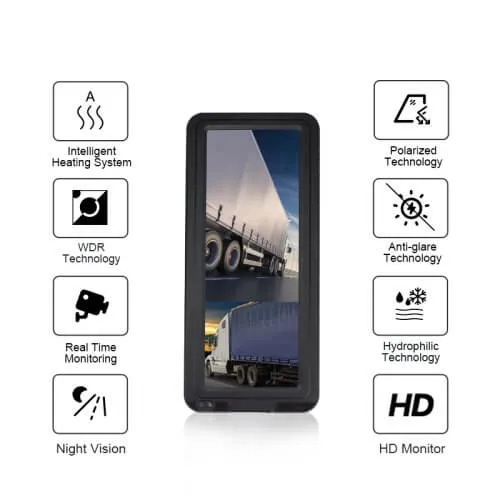 1. Placement
Dash Cam
As you may guess from the name, a dash cam sits on the car's dashboard. Its camera is either placed in the same area or outside the vehicle. Typically, the camera hangs with the screen. Thus, you get a clear frontal view. However, its wires can sometimes be bulky.
Plus, this placement can block some immediate front vision due to the large screen and camera. Many older dash cams do not have a separate screen. Their view is visible on the camera's back. Although it is more space-efficient, the display is not very clear.
Rear View Mirror Dash
On the other hand, a mirror dash cam mounts on the rear-view mirror. Its cameras do not sit inside the car. Generally, you have to place it outside the vehicle above a side window. But the position can vary from model to model.
Additionally, it only has one cable that connects the screen to the power source. You can easily manage it and keep your interior organized.
2. Video Quality and Options
Ultimately, it all comes down to the video quality. Luckily, there is no significant difference between the two systems. They both offer HD videos of up to 720p or 1080p. Usually, these systems come with 30 FPS (Frame per second). But their recording angles can vary depending on the camera placement.
Dash Cam
While the video quality is somewhat similar, the settings might differ. An ordinary dash cam does not have many video settings. It might only allow you to change the brightness, color, saturation, etc. Some dash cams come with polarized technology to prevent glare.
Rear View Mirror Dash Cam
In contrast, a mirror dash cam front and rear offers both views. These are called dual-camera systems. Moreover, it has additional video settings, like switching cameras, split screens, night vision, etc. These options can be very helpful, especially for new drivers.
3. Additional Features
Dash Cam
An average dash cam enables you to record and save the footage in its limited memory. Also, it offers a clear view with its polarized technology and high-quality camera. But that's about it. Although there are some innovations, most ordinary dash cams do not have modern features.
Rear View Mirror Dash Cam
Right off the bat, a mirror dash cam uses more advanced technology. Thus, it offers a more intelligent line of features. It has a sleek design allowing you to view the road more conveniently.
Combine that with features like parking aid, GPS navigation, and data analytics, and it is a complete solution.
4. Installation & Maintenance
Dash Cam
Typically, most dash cams come with a single display and recording unit. That connects to a power source via a cable. The installation is pretty straightforward in this system. As for its maintenance, you must keep track of the memory storage. It has an SD card you can change after the previous one fills up. Cleaning the camera lens is also recommended.
Rear View Mirror Dash Cam
The rear view mirror dash cam installation is also simple. Position the camera outside the vehicle as instructed in the product's manual. Then, mount the displayer on the car's rear-view mirror camera using its brackets and arms. Lastly, connect the mirror to a power source.
This system also does not require frequent maintenance. You can change its lithium-ion batteries if the mirror is working up. Generally, these batteries can last anywhere from 1-3 years, depending on your use.
5. Applications
A dash cam is a popular choice for personal and smaller vehicles. However, it was not always this way. This system was only accessible to law enforcers and professional drivers in its early stages. With time, more advancements took place in dash cams. Today, they are available in cars in different ways. But they do not have many professional applications anymore due to the oversaturation of other driving assistance systems.
Rear View Mirror Dash Cam
The best rear view mirror dash cam is the one that suits all vehicles. This system works for both professional and personal applications. It is widely available in fleet management for finding the optimal route. You will also find this system in cargo and delivery service vehicles, as it ensures security.
How Rear View Mirror Dash Cam is Better than Regular Dash Cam?
A rear view mirror dash cam is an advanced version of an ordinary dash cam. Here's why: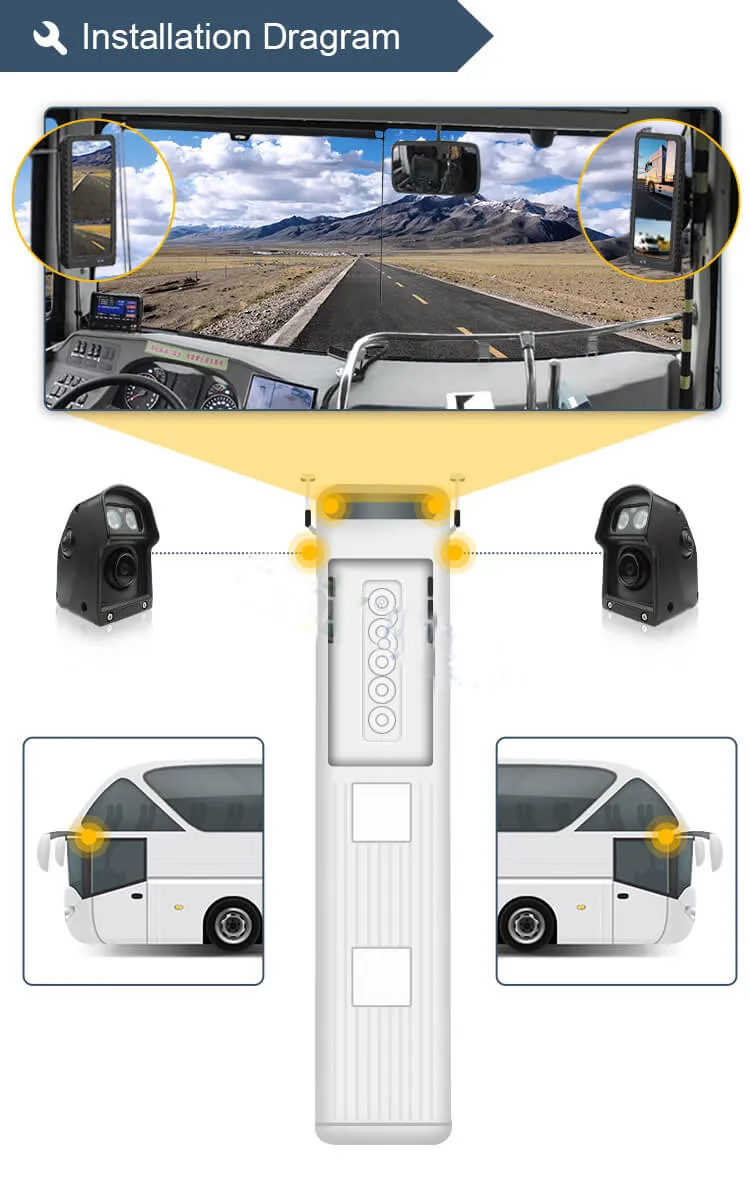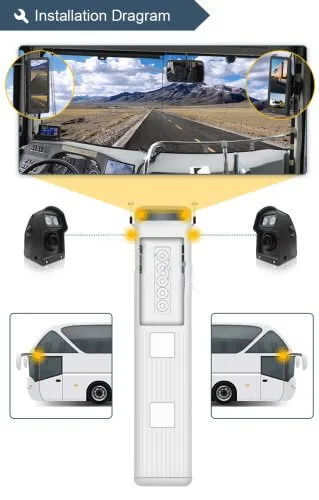 They come in higher video quality, like a 4k mirror dash cam.
You have more control over this system regarding the video options.
These systems have more innovative features useful for commercial and personal vehicles.
They do not cause clutter in the car's interior as they do not involve additional components.
You can easily install the system by mounting it over the car's rear-view mirror.
This system works as a robust dash cam as well as a rear-view mirror.
It is easy to operate and works on various vehicles, including cars, trucks, buses, vans, etc.
These systems only require a battery change after a long time. Other than that, there is no maintenance.
You get a more convenient placement with this system as it is easy to view.
Which One Should You Buy?
If you want to be more secure, a rear view mirror dash cam is a better option. It comes with reliable features and high-quality video recording. Plus, it ensures easy installation that you can easily perform. You wouldn't need professional assistance with its installation and maintenance.
Another benefit is its variety of models. You can get a single or dual-camera system according to your requirements and budget. The latter will help you with more eyes on the road by providing front and rear views. However, it will also cost more than a simple mirror dash cam system. More features will increase the price exponentially.
If you have an older car and are looking for an affordable system, go for the dash cam. It is a straightforward driving assistance tool that records frontal view. You can get some features in a dash cam, but nothing innovative. This system is a good choice for new drivers as it will not overwhelm them. Also, it is a common option for personal cars.
Conclusion
We can now conclude that a rear view mirror dash cam is superior to many traditional safety assistance systems. It is a useful tool that can ensure your protection on the road. You can fight off false insurance or accident claims with its high-quality recordings. Plus, the system does not require you to be tech-savvy for its installation. What more could a driver ask for?
We highly recommend you go over your requirements to choose a suitable system. And that also includes reviewing your vehicle and budget. That's because both of these systems come in a wide variety. It is easy to get confused, especially if you are inexperienced. Make sure to do proper research to choose an option that fits your needs.
OYI Electronic is main for auto-electronic products if you have any questions, welcome to contact us!