Car Blind Spot Monitoring Systems
Although car manufacturers have improved their on-board safety technologies considerably, the challenge of monitoring the blind spot on a car still exists. According to comparative statistics published by the Insurance Institute for Highway Safety (IIHS), even though car fatalities continue to decline, they still far outpace those from other passenger vehicle types. This is clear evidence that blind spots are a cause of concern for car drivers, and our car blind spot monitoring System 77GHZ H3 has the answer to that challenge.
Blind Spot Monitoring – A must-have to reduce car fatalities
IIHS data from 2019 concludes that more passenger vehicle occupants died in Cars (12,420), compared to SUVs (5,342) and Pickups (4,279). Unfortunately, due to lack of sufficient OEM blind spot monitoring technologies, the seriousness of the problem continues.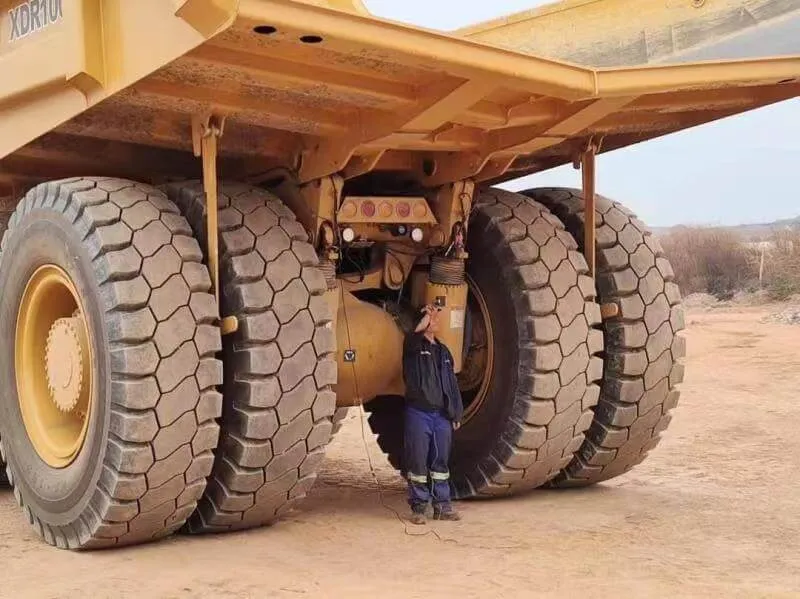 Car fatalities for the initial half of 2021 were more than 30,000 – an over 12% spike over a half-century of record keeping. It's clear that equipping your vehicle with a car blind spot monitor is no longer an option but a necessity.
What is the Blind Spot of Your Car?
Regardless of the shape, size, make or model of your car, there are areas in your driving field that are beyond a car driver's visibility. On-board cameras and rear-view technology fail to capture the movement of other vehicles in those areas. You are "blind" in those places – that's the blind spot of your car.
Whether it's backing out, changing lanes, making a turn, accelerating, or slowing down, your blind spot leaves you vulnerable to serious accidents. Having even a split second of advance warning, of an impending collision, can help prevent car accident fatalities. Our car blind spot monitoring System 77GHZ H3 gives drivers that additional protection that OEMs don't!
The 77GHZ H3 System at Work
So, how does our car blind spot monitor work? Our 77GHZ H3 blind spot detection system delivers critical audio and visual cues to car drivers navigate the dangers they face daily on highways, roads, and traffic lanes. In effect, the 77GHZ H3 serves as an extra pair of eyes for car drivers to:
…avoid rear view glare when making safe lane changes without colliding with traffic in adjacent lanes
…change lanes with confidence on foggy days
…get forewarning when it detects vehicles in the blind spot by lighting-up the rear-view mirror
…confidently execute safe lane changes at high speeds
…more clearly navigate snowy road conditions with ease
…drive safely in rainy and slushy conditions without stress
It also supports reversing assistance, and door opening safety features.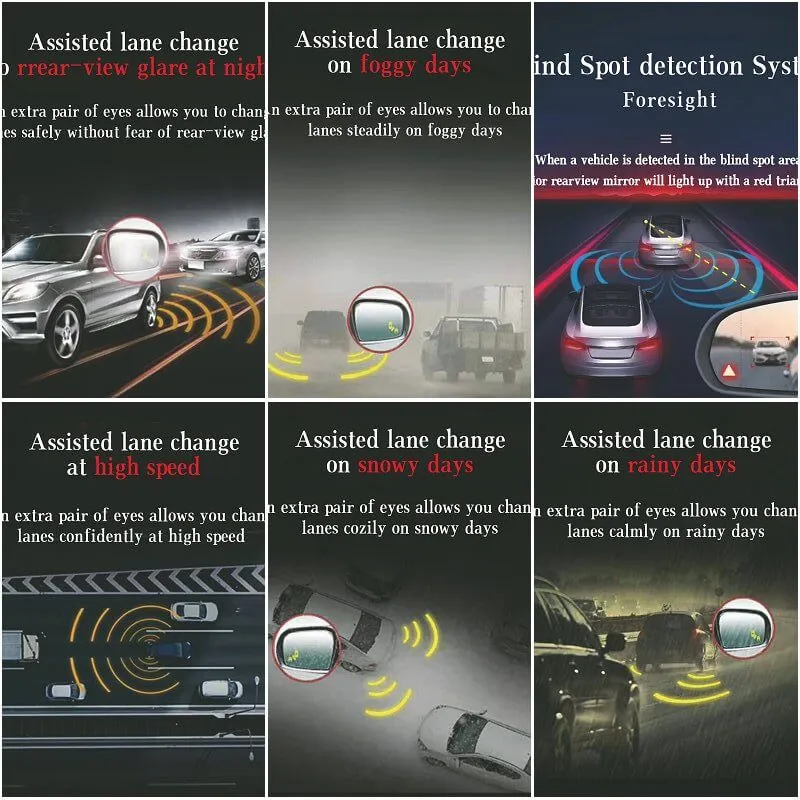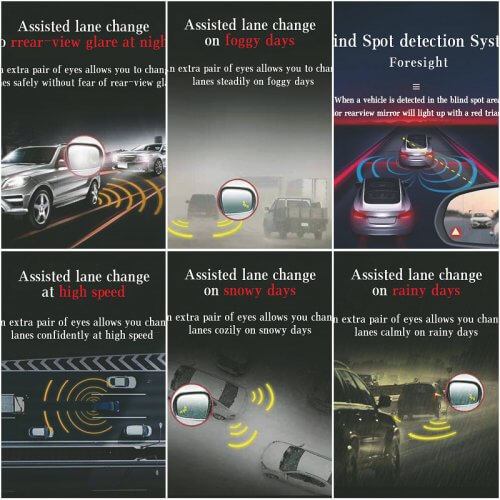 Because the blind spot on any car may be located at different areas of the vehicle, depending on the type of car you drive, it's hard for drivers to quickly compensate their driving habits when switching between cars. That's what makes installing a car blind spot monitor all that much more important on every vehicle you own. With its unique technology, and numerous safety features, our 77GHZ H3 Car blind spot monitoring System allows car drivers safe navigation through bad weather, poor visibility, driver fatigue, lack of experience and distracted driving.
If you have any questions, pls contact us!