Did you know that according to the institute of highway safety, BSM can help decrease the crashes caused by blind spots to 23%? That is a pretty big number when you see the data of national review law stating that the annual number of accidents caused by the blind zone of an automobile is 800,000. 23% of 800,000 is a huge statistic that includes hundreds of innocent lives saved every year.
For that reason, the blind spot monitoring system stays on the top of lists with the title of best blind spot solution. Besides that, it can also help you enhance your driving skills by acting as additional assistance. In simple words, it involves detecting the vehicle in the blind zones and then alarming the driver about them using different methods.
The article below will help uncover the factors making it the best blind zone solution. Plus, it will help you wrap your head around buying the best blind spot solution for your vehicle by addressing the location and characters of the product.
Top Reasons Why BSM Is An Ideal Blind Spot Solution?
Blind spot monitoring systems have always been the best way to make a vehicle safe. It is the best way to reduce unwanted collisions and crashes. That is why we refer to it as the ideal blind spot solution.
If we summarize the term blind spot monitoring, it does not involve a theoretical process. On the contrary, this technical niche includes a whole set of equipment that collectively makes a system. This BSM system combines radar and alarms that alert drivers about unseen obstacles.
Below you'll find several reasons why this system is an ideal blind spot solution.
Highway Collision Prevention:
Starting from the most basic factor, we can see that it plays a vital role in the safety of vehicles. The accurate prevention of merging is possible with the help of several elements. These include
Millimeter wave radar
Extra alarm buzzer
Obstacle indicating lights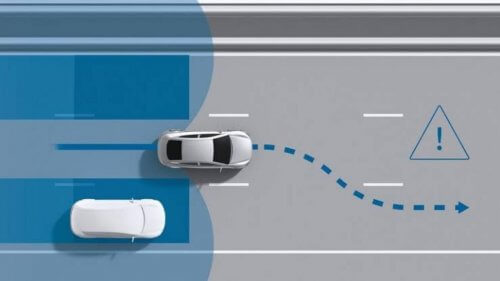 Obstacle Detection Approach:
The second reason involves the detection of an irregular object in the way. It starts with millimeter wave radar and its wave reception. The radar emits a series of microwaves that help create a signal area around the vehicle. Once an object enters the area, it disrupts that field.
As a result, the receiver does not get the accurate input of the transmitter's microwave signals. This indicates that the vehicle's way isn't clear anymore. For that reason, it gives a red alert to the alarming equipment such as lights and buzzers.
In the case of an object on the left, the left warning light starts flashing and vice versa. There are different types of warnings. First one is simple warning lights while the other is a sound. If you turn on the indicator and the blind spot solution detects a vehicle on the respective side, a beep sound will occur. It will tell you to don't turn to that side.
Remember that in all cases, obstacles help initiate the alarm. This obstacle is present in areas a human eye can never reach without stepping out of the vehicle. So, it stops the unwanted collision with that obstacles through technical efforts.
Monitoring During Driving And Lane Changing:
This blind spot check function is somewhat similar to obstacle detection. However, instead of detecting stationary objects, this system warns about vehicles moving in the adjacent lanes. As a result, car to car collision rate drops down to zero.
The monitoring involves distinct observation of specific areas that the driver's sight cannot reach without external assistance. As a result, it warns the driver about any incoming errors. This feature is another main difference between object detection and special monitoring assistance.
Another perspective of BSM usage comes in place during lane switches. While transferring the vehicle into adjacent lanes, sometimes people cannot see the approaching vehicle from the back. It happens due to the structural pillars of the vehicle. To prevent colliding into it, this system comes in handy. Yet, it is ideal only if the vehicle speed exceeds a standard limit. That is because some systems are functional only above a certain speed limit. Any lesser than that specific value, the product won't even detect the adjacent vehicle in the first place.
Where To Get The Perfect Blind Spot Solution For Your Car?
Now that you know what makes the BSM an ideal blind spot solution, you may want to know where to find it. To get your hands on the BSM and its components, you have various sources. This article will direct you to the two suppliers perfect for purchase.
Original Manufacturers:
These typically include factories and automobile industries. As for their products, you don't really need to buy these separately. It reaches you automatically once you buy their product.
For instance, if you buy a Mercedes car, it will have all the blind spot monitoring system functions pre-equipped in it. These we refer to as factory-installed blind spot solutions. However, if you want to use their universal products like blind spot mirrors in your car, these companies provide accurate accessibility for that as well.
The only downside of this source is its price segment. OEM products are extremely pricey. It is all because of the company's high quality and credible approach. However, do not worry; you will get the experience for what you are paying for.
Aftermarket Blind Spot Solutions:
Another risky yet huge blind spot solution source is aftermarket products for you. Usually, any market creates these products on the idea of originally manufactured equipment.
This source includes all types of products and aftermarket blind spot solutions for your vehicle. That means it packs everything your vehicle needs to stay safe on the road. Whether you need a spot view mirror, blind spot system, or extra radar, the aftermarket will get you all this.
That's not even the best part!
You'll get all these things with tons of competitors. If you don't see the potential you are looking for in the product, you can always switch to the one that suits you better. Most of the products in it are universal. Therefore, you can use it with most vehicles as it is compatible with them.
The top quality of this source that makes it a priority among users is its price segmentation. That means you'll get products of every range here. It doesn't matter if you need something under a tight budget or something premium without worrying about spending hefty cash. Aftermarket blind spot solution stores have everything in place, ready for you to choose from.
Besides that, it is an extremely price-to-value ratio driver. Therefore, people trust more as they do not have to pay extra money to get a premium product.
Do's And Don't While Choosing A Blind Spot Solution
Choosing a blind spot solution for your vehicle is an important task indeed. The reason is the choices you make in this process. The blind spot solution products target your daily life. That means it can help you enhance your safety. At the same time, if you aren't careful in your choice, it can put you at risk.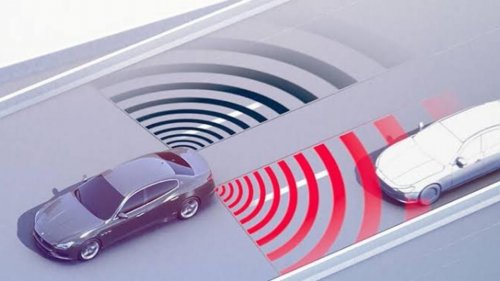 So, it is better to choose your blind spot solutions carefully. To help you, here are the general guidelines you need to follow for selecting an ideal blind spot monitoring solution:
Do not try to save money on the cost of quality. That means do not buy cheap products to compromise on the price. Spending some extra pennies to save your life and vehicle's safety isn't a bad deal.
Whenever you buy a blind spot solution, try to find the universal one. It will help you transfer the same product to your new vehicle if you upgrade it. Plus, it will help you save money by reusing the equipment.
However, if you cannot find any universal product like a blind spot monitor, try to find one specific to your model vehicle. For instance, if you drive a Ford Mustang, and cannot find a BSM system that goes with all Ford vehicles, try to find the one that is specific to Ford Mustang.
Even if that fails, there are excellent suppliers in the market that can create custom systems for you. For that, you'll have to list the functions and features you need. The supplier will create a specific PCB board as per your system's requirements.
An aftermarket is a perfect place to start your search, all thanks to its extremely broad product exposure and availability.
Know every detail about your vehicle before looking for a blind spot solution. That way, you can better judge what type of solution you need for your vehicle. Besides, it will help you refrain from spending extra cash on something your vehicle doesn't need.
Conclusion:
As for the takeaway, the best suggestion would be to go for the BSM system as a blind spot solution with your eyes closed. The reason is its extreme capability of assistance and safety assurance. Are you still confused about which one to choose? Contact our active customer support team to help you choose a blind spot solution perfect for your vehicle. If you have specific requirements, know that we also entertain custom designs.
If you have any questions, pls contact us!